The 3D streetartists Fredda Wouters enchant her audience with realistic anamorphic 3D streetpaintings, murals and professional event- and exposition concepts.
Seen or photographed from a special viewpoint, the distorted shapes and lines, that are created by her on walls and the pavement form a realistic 3D scenery.
She is specialized in the realistic (air-) brush technic, creating invented sceneries that perfectly match the perspective, theme and the coloursetting of the place. Besides she often uses the element of storytelling to connect her works with each other.
After finishing her 3D streetpainting, Fredda invites the public to step into the painting, interact and make a photoshooting with it.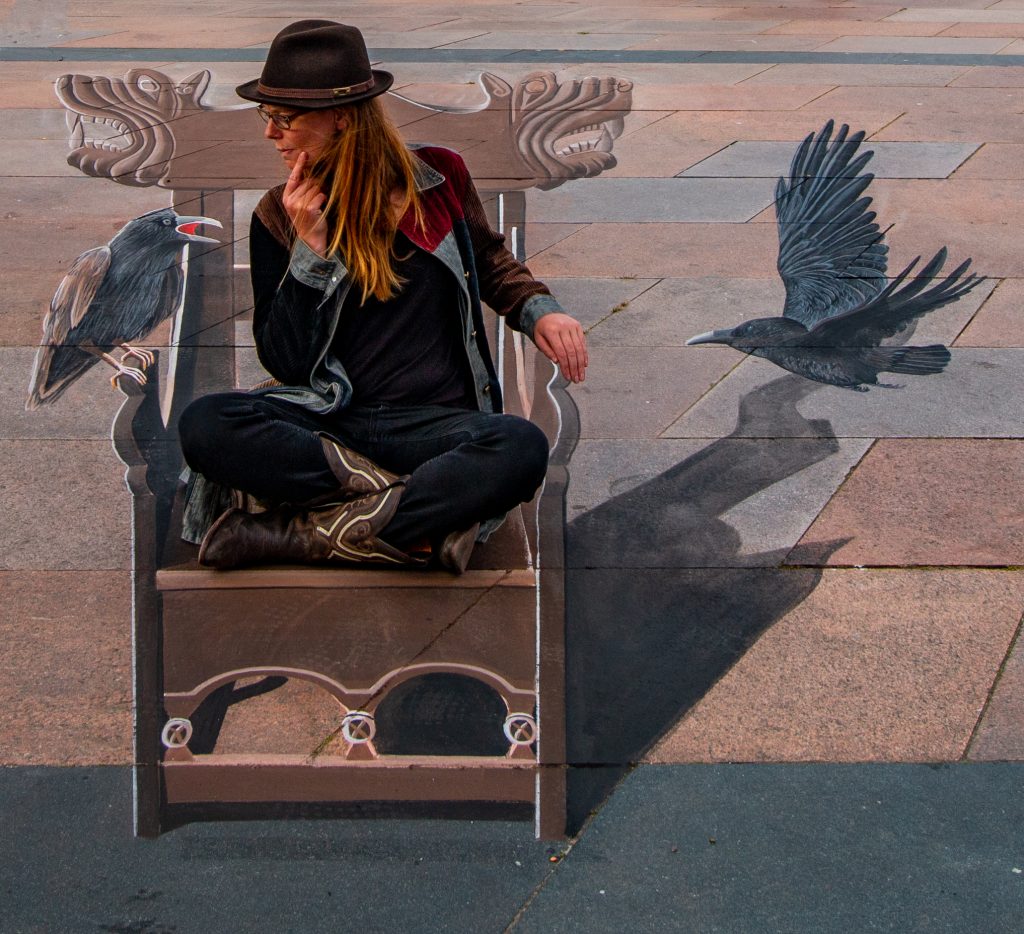 Her 3D streetart is understandable for everybody no matter how old, rich or educated the spectator is. It sticks to the mind and make the people think and talk to each other.
She won numerous prizes at international street painting competitions and showed her streetart in Germany the Netherlands, Belgium, Switzerland, Austria, Denmark, Italy, France, United States, the United Emirates of Arabia, Bulgaria, Latvia and Mexico.
As a professional eventmanager she also curates streetpaintingfestivals and streetart galleries such as the 3D Streetpaintingfestival Kerkrade 2013 in the Netherlands, the Streetartfestival Sögel 2014 and 2016 in Germany, the WoodArt Gallery Krefeld in 2015, the Rhine side Gallery Krefeld in 2017 and the Downtown Gallery Krefeld in 2019.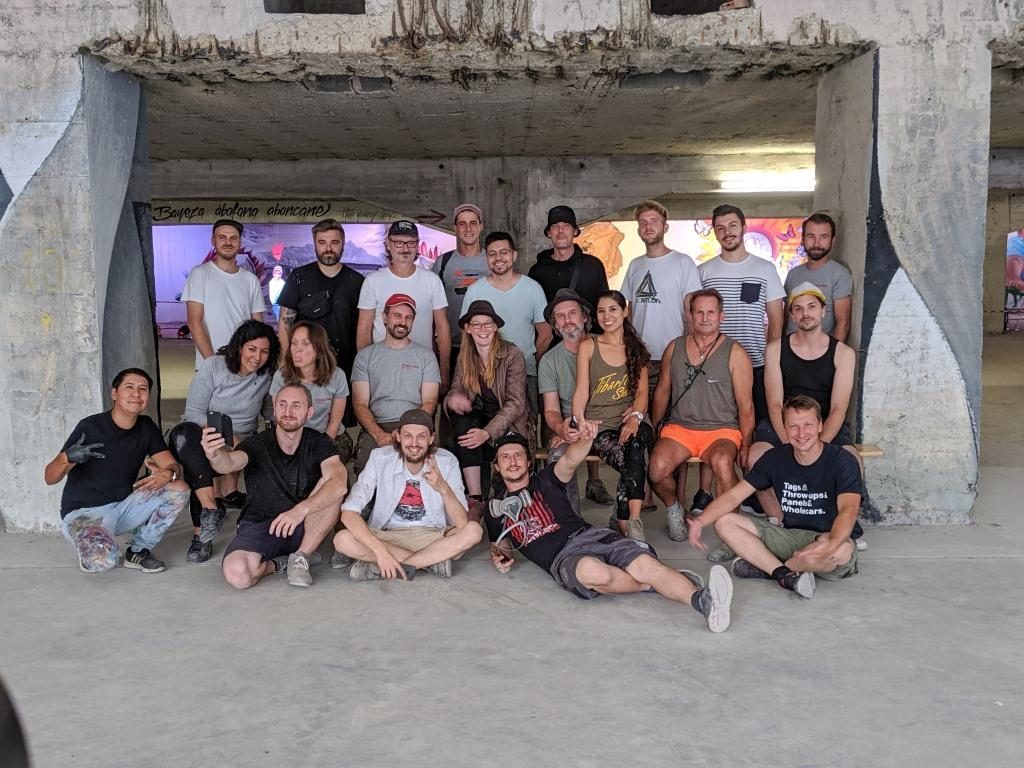 In 2017 and 2019 she curated the International Madonnari-Festival in her hometown Kevelaer promoting the traditional Italian chalk art in Germany.
Fredda Wouters uses her many experiences and personal contacts in the streetart scene. She makes streetart experiences possible that highly inspire the public as well as the participating artists.
Her concepts lead to a better understanding of the value of art in public spaces as a medium to create community and a dialougue between each other. Besides her concepts make art overcome the borders of traditional art museums and traditional artmarkets – as it appears and works as an interactive thought incentive in the middle of the society in public spaces. It motivates her to promote streetart as something healthy, valuable and nessesary for the whole global society. It makes art become more democratic and less privileged.
In 2015 that motivation led her to open an art studio and gallery called "KUK-Atelier" in Kevelaer where she organized streetart workshops, concerts and network meetings for local artists and people who are interested in culture, communication and the exchange of creative ideas.
In 2018 together with 6 local people she founded an art association called wirKsam e.V. based in this KUK-Atelier to support culture, art and local artists in her hometown. (More information: www.wirksam-ev.de)